When it comes to securing your home and property, you don't want to settle for anything less than the best. Keeping their customers' assets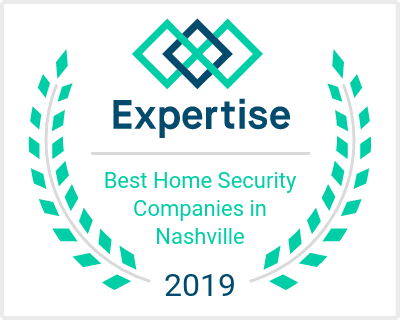 and family members as safe as possible should be the top priority for any security company, but unfortunately, not all of these businesses have your best interests in mind. It is essential to find a team you can put all of your trust in for the long haul – that's where we come in!
At Unlimited Security, you truly become a member of the family when you invest in care from us, which means we will take your needs seriously and never skimp on care. It's these reasons, plus countless others, why Expertise has named us one of the top security companies in Nashville once again.
What Is Expertise?
Expertise is an agency that strives to provide its users with everything they need to find the right hire for their needs. They have strict criteria for the businesses they analyze and do an in-depth analysis of their reputation, credibility, experience, engagement, and professionalism. The more people Expertise can help, the better equipped they become to provide assistance down the line, so you can bet they set their standards high!
All in all, the researchers at Expertise work hard to find the best of the best, and they've deemed Unlimited Security one of the top 18 security companies out of 138 throughout the Nashville area. We're proud to hold this title, and we will do all we can to maintain our strong reputation throughout our service area.
What Makes Us The Best?
So, what is it that sets Unlimited Security apart from the competition? Well, the team here wants to ensure you get a security system that is specific to your unique needs and preferences. We don't limit you or force you into a specific package with a bunch of bells and whistles that you don't need. It's all about finding what's right for you!
Our mantra is to treat all of our clients like family. That means ensuring you stay better protected no matter what life throws your way, as well as equipping you with the products you need to feel as safe as possible in your home and neighborhood. A free security analysis is just a phone call away. Reach out to our crew today with any questions, and we would be happy to get this process started.
About Linda Stubblefield (AKA – The Alarm Lady)
Linda, also known as The Alarm Lady, takes the security of her customers seriously, and she has dedicated her life to becoming as knowledgeable as possible on the subject. If you have a need, you can bet she knows how to provide it, and clients feel comfortable turning to her with it all because her success continues to be proven year after year.
Linda is a member of the national and Tennessee Electronic Security Association and the National Association of Women Business Owners. She is also a member of the Nashville Rotary Club and is the treasurer of the West End Business Networking International Group in Nashville. Her dedication to being the best is evident, and she has worked hard to make a name for herself in this industry. If you're looking for someone who is reliable, honest and cares about your needs, stop searching and turn to Linda Stubblefield and her team today!
We're Ready To Tackle Your Home Security Needs
We obviously excel when it comes to home security. So, what services do we offer in this category? First of all, note that we have all kinds of wireless options, so you don't need to stress about your woodwork getting messed up or unsightly wires showing up all throughout your walls and ceilings.
In fact, we are technologically advanced in many ways, ensuring you can easily monitor your home security system all from the convenience of your smartphone or laptop. We have a wide range of surveillance options, as well as latchkey services, two-way voice monitoring, home controls, environmental monitoring, and more. Don't wait to reach out to our professional team. We're ready and eager to answer your questions and set you up right with everything you need to live safer day after day.
We Offer Commercial Security, Too!
Own a business in the area? We can help you there, too! Talk with us today about access controls, intrusion detection, video surveillance, and more. We offer a long list of services, all of which ensure you, your customers, and your employees are well taken care of. You all deserve the best, so don't put off the care you require any longer! Our crew is here to get you started.
Need A Fire Alarm System?
Finally, don't forget to ask about our fire alarm systems, which will monitor your home both when you're in it and when you're away, ensuring the least amount of damage or injury possible. We are determined to do everything we can to keep you as safe as possible. Give us a call today to discuss your options!